News
Onyx medical computers with proven antimicrobial protection certificated by JAPAN SIAA
2021/01/21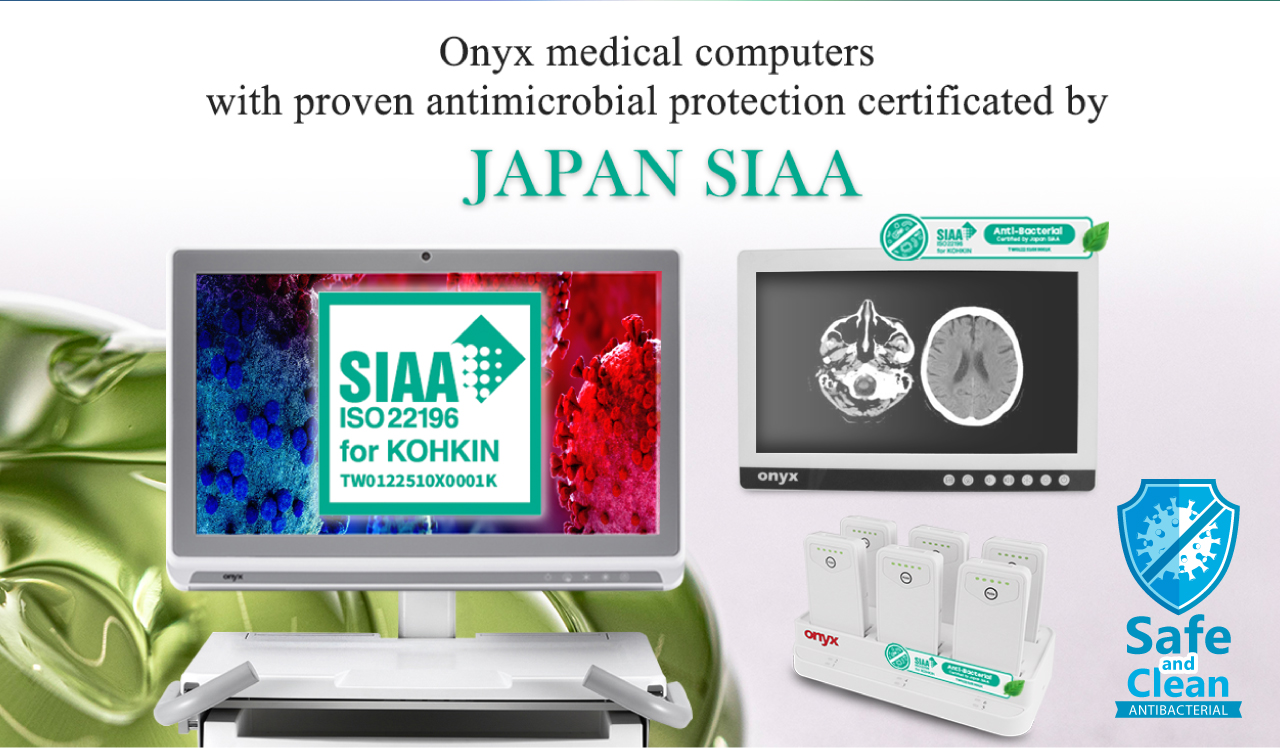 The spread of infections in healthcare environments is a persistent and growing problem, Onyx medical computers adopt antimicrobial plastic materials to improve this issue, it provides better protection with 99.9% antimicrobial effectiveness. The antimicrobial properties are determined from the results of tests conducted in accordance with the JISZ2801(ISO22196) international standard andcertificated by Japan SIAA
The antimicrobial plastic material will be gradually phased in in these models list below.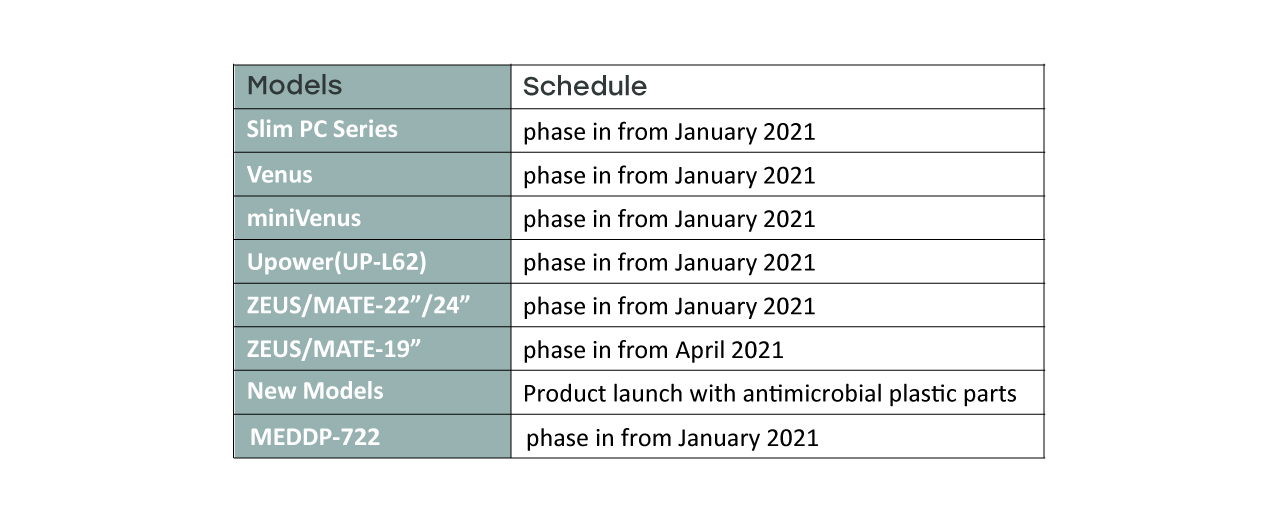 The Society of International sustaining growth for Antimicrobial Articles (SIAA) is an organization of manufacturers and testing institutions for the popularization of appropriate and secure treated antimicrobial products.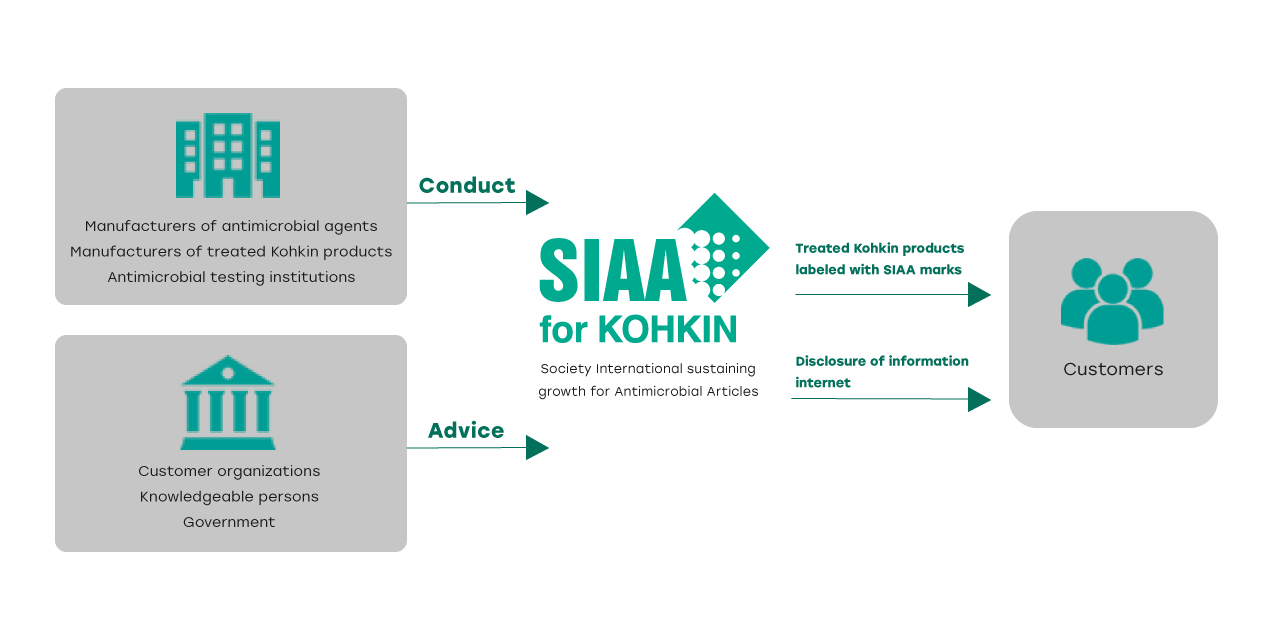 Products certified with SIAA marks represent that meet the following three criteria: Antimicrobial property, Safety, and Appropriate labeling.
SIAA marks represent three types of security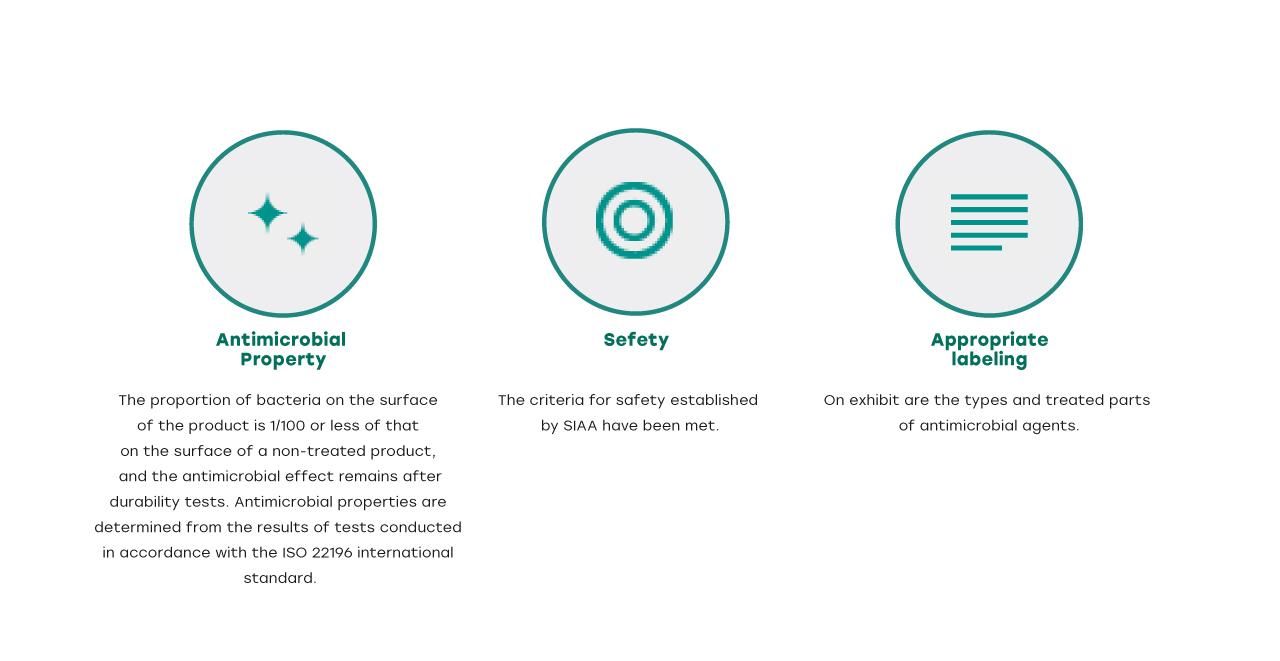 Certification and test report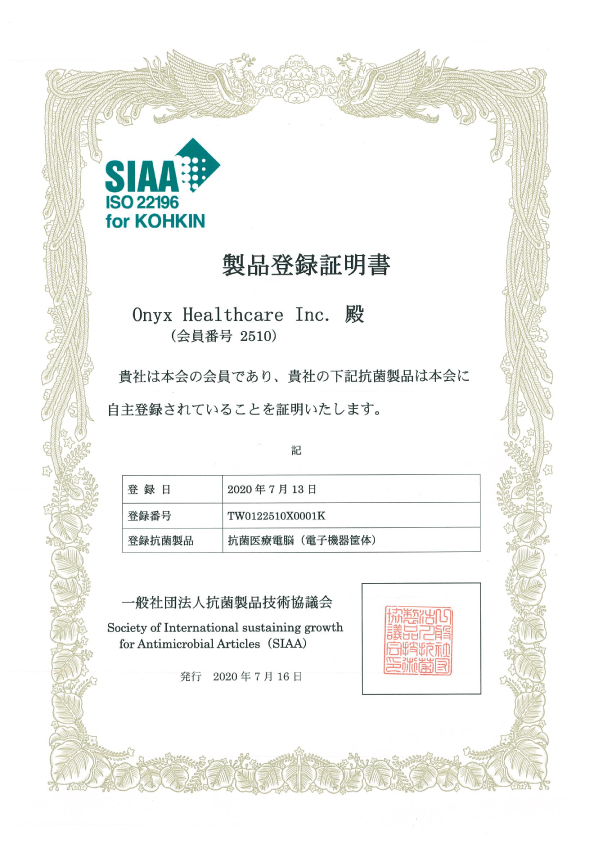 SIAA Report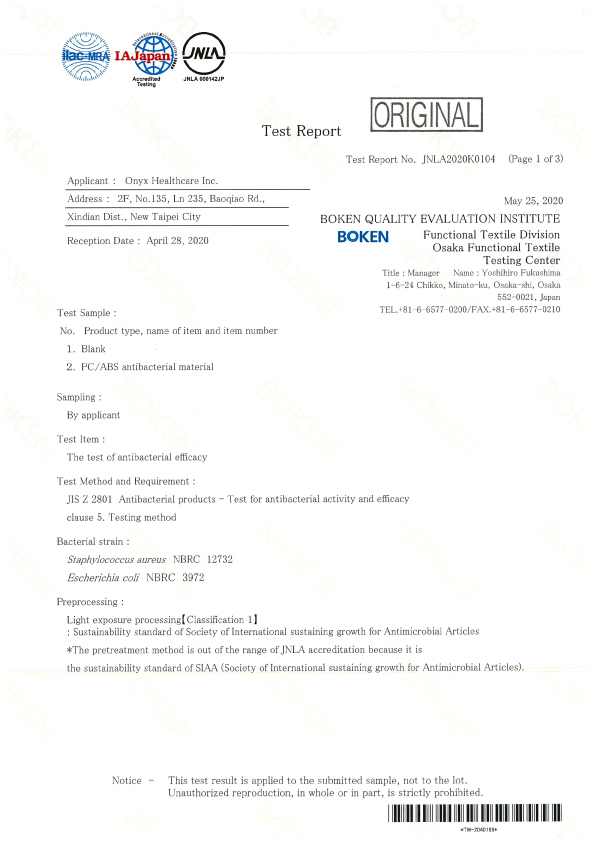 Test Report