Events
Get your free exclusive exhibition pass for HIMSS
2021/07/26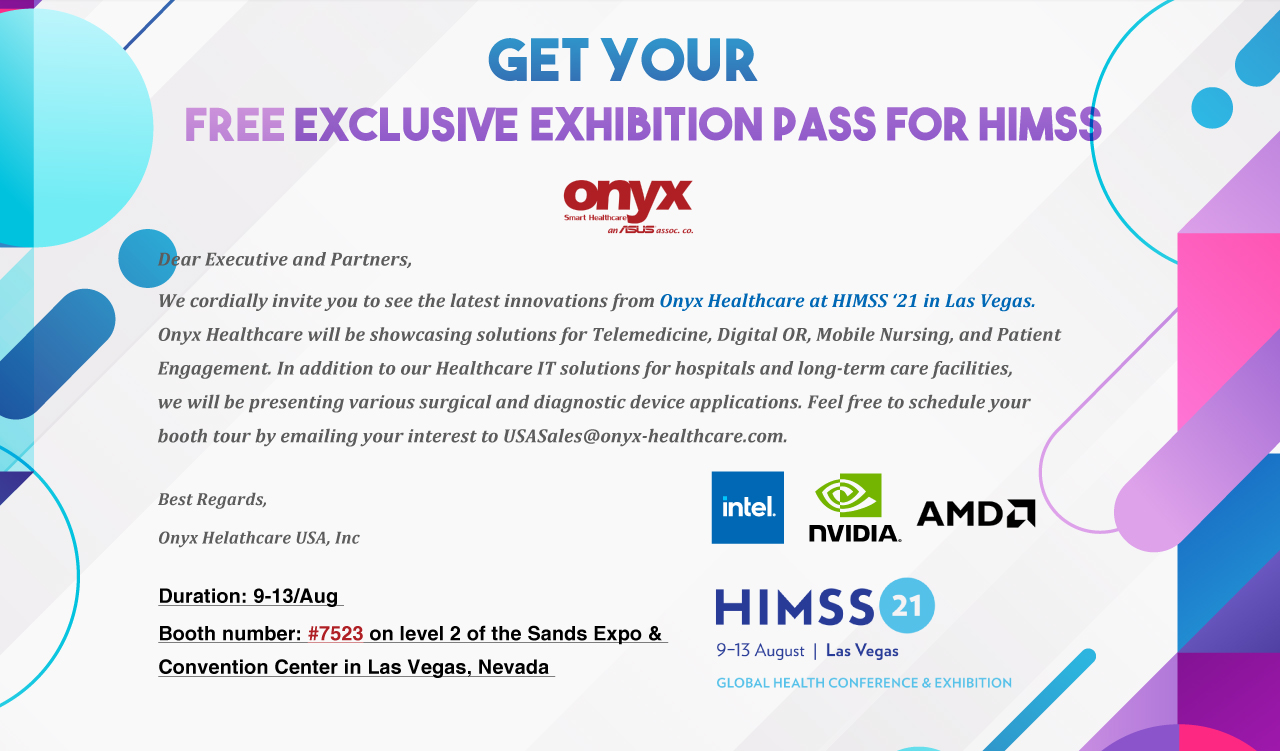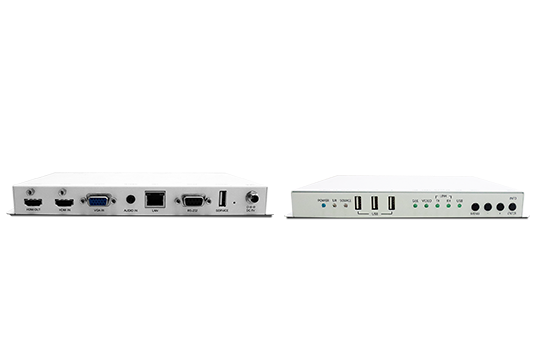 Digital OR
The ACCEL Digital OR Solution utilizes an IP network structure to connect all medical devices with only one cable, making installation quick and easy. Users can share and stream information seamlessly, both inside hospitals and beyond, making collaboration easy for conferences and training. The ACCEL Digital OR Solution offers a standard software UI or SDK for integration within existing infrastructure environments.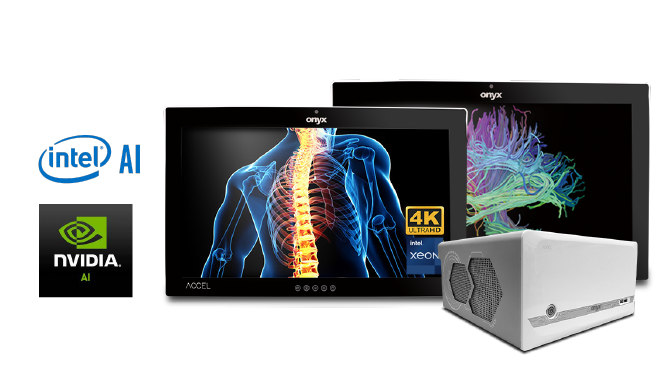 Medical AIoT
The Medical AIoT Solution from Onyx provides an audio and video integration solution that can increase productivity and working efficiency and provide a safer, simpler way to perform surgery in an operating room by connecting medical devices such as C-Arm, endoscopes, and ultrasound from any vendor to provide centralized access to devices within the digital OR.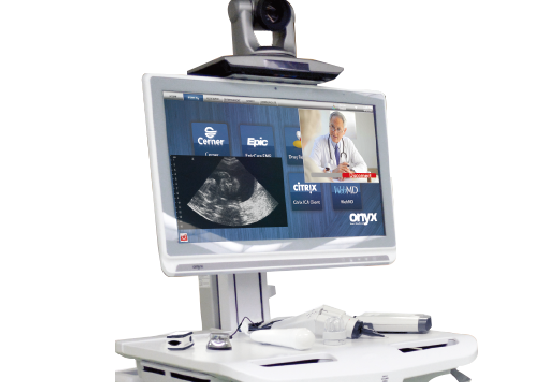 Telemedicine
Onyx Mobile Telemedicine Workstation enables remote counseling capabilities for general health, ENT, dermatology, arrhythmias, and ultrasound exams. Our HIPAA compliant encrypted Tele-counseling software and pre-programmed telemedicine peripherals help acute care hospitals, post-acute care facilities, skilled nursing facilities, assisted living facilities, advanced digital pharmacies, and nursing homes to minimize time-consuming patient visits and to avoid the risk of declining patient condition during facility transport.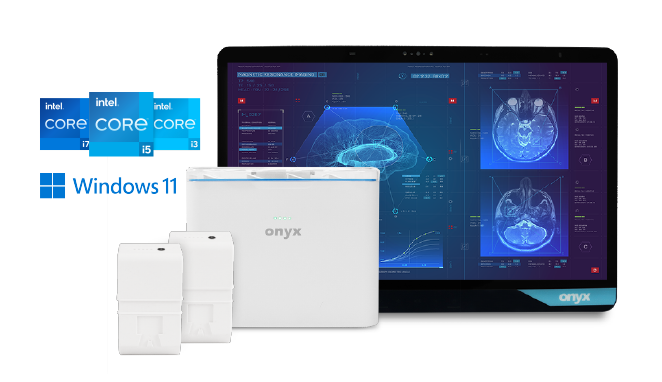 Mobile Nursing
The 4th generation Venus is powered by the latest 11th Gen Intel® Core™ processor that delivers a balance of performance and responsiveness in a low-power platform built on the 3rd generation 10nm process technology. The platform combines a high-performance CPU, for up to 23% faster single-thread performance and up to 19% faster multi-thread performance. With new Intel® Iris® Xe graphics, the platform offers up to 2.95 times faster graphics performance, plus PCI Express 4.0 and Thunderbolt™ 4/USB4. The 4th generation Venus is engineered to deliver optimum results for the IoT market and its processors can support low-latency and time-sensitive applications and have the power to run multiple workloads including AI and deep learning applications on a single platform. Venus retains its signature feature of dual hot-swappable batteries. The hot-swappable battery design allows any Venus with dead batteries to come immediately back to full power without the need to wait for charging. The new Venus also remains compatible with the original battery system from its predecessors and provides increased waterproofing of the battery bay, as well as a new simplified battery switch-out process, improving from the original 3 seconds, two-step process to a one-step execution that takes only 1 second!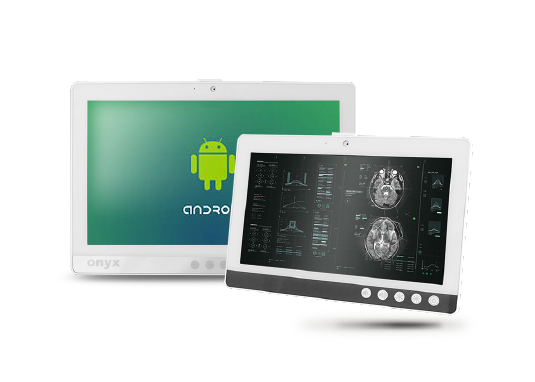 Patient Engagement
The All-in-one Medical Panel PC is designed to meet medical requirements while also remaining cost-effective. The AIO system operates on an Intel Atom processor and includes all necessary input slots within its ultra-slim chassis. The flexibility of a slim, fan-less, all-in-one medical panel PC is perfect for hospital applications such as mobile nursing stations, wall-mount diagnosis panels, pharmacy automation, and hospital administration automation. Onyx Infotainment series comes in 10.1"/11.6"/15.6"/18.5" touch panel LCDs. Each infotainment model requires low power and provides high performance. Onyx All-in-one terminals are equipped with Intel® processors and power-saving ARM CPUs. Each model offers high brightness and wide viewing angles all with an antimicrobial design. The Onyx all-in-one bedside terminals have a variety of options and can be customized to fit needs and most budgets.