News
ACCEL-JS1000 NVIDIA Jetson AGX Orin-Based Medical AI Computing System
2022/05/20

Onyx Healthcare's ACCEL-JS1000 is a compact system uniquely designed for computer-aided medical detection applications with real-time response that streamlines the decision-making process for doctors.

Leveraging the new NVIDIA® Jetson AGX Orin™, the ACCEL-JS1000 provides extraordinary AI performance with up to 275 TOPS, and improves performance up to eight times over the previous generation Jetson AGX Xavier. ACCEL-JS1000 includes rich I/O support for target applications including HDMI or SDI video input for image capture analysis and output to displays. In addition, ACCEL-JS1000 provides one PCIe x 8 and multiple onboard expansion slots to make customization easier.
ACCEL-JS1000 also implements the most advanced wireless technology available (Wi-Fi 6E) to provide seamless wireless connections. With two built-in speakers, users can set up alerts and alarms for doctors during surgery, allowing surgeons to better care for their patients, or to be alerted of any critical device status.
More importantly, ACCEL-JS1000 is medically certified to IEC/UL 60601-1 and IEC/UL 60601-1-2 EMC to ensure safe use in the medical industry.
Onyx Healthcare's ACCEL-JS1000 will be ready in the fourth quarter (Q4) of 2022. For more information about this and other AI solutions, please contact your regional sales team or visit https://www.onyx-healthcare.com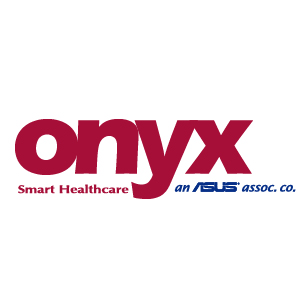 A member of the NVIDIA Partner Network, Onyx Healthcare (part of the ASUS Group) has been focused on the medical computer market since 2000, providing a diverse line of products including medical servers, computers and tablets, AI Edge devices, DICOM displays, medical power banks, fiber digital operating room solutions, and telemedicine packages with certifications for ISO 13485, IEC/UL 60601-1, ISO 14971 risk management, and FDA registration. Product longevity is 7-10 years standard, with an optional extended 10-year support program. Onyx Healthcare is headquartered in Taiwan, with satellite offices in the Netherlands and California to provide services to tier-1 medical instrument companies worldwide.