News
ACCEL-VM500 powered by NVIDIA RTX platform which support Deep01 brain imaging AI recognition system in smart medical care
2022/10/06

Onyx continues to focus on AI smart medical care business opportunities by strategically forming an alliance with Deep01, a Taiwan-based AI software company, the first AI company in Asia-Pacific region to obtain U.S. FDA clearances, to jointly create a software and hardware integrated solution for smart medical care applications. This solution combines an affordable medical hardware device with AI technology to intelligently perform CT brain scan interpretation and speed up the diagnosis of brain abnormalities, such as intracranial hemorrhages or other critical findings, to expedite treatment for patients and save doctors' time reviewing brain scan data.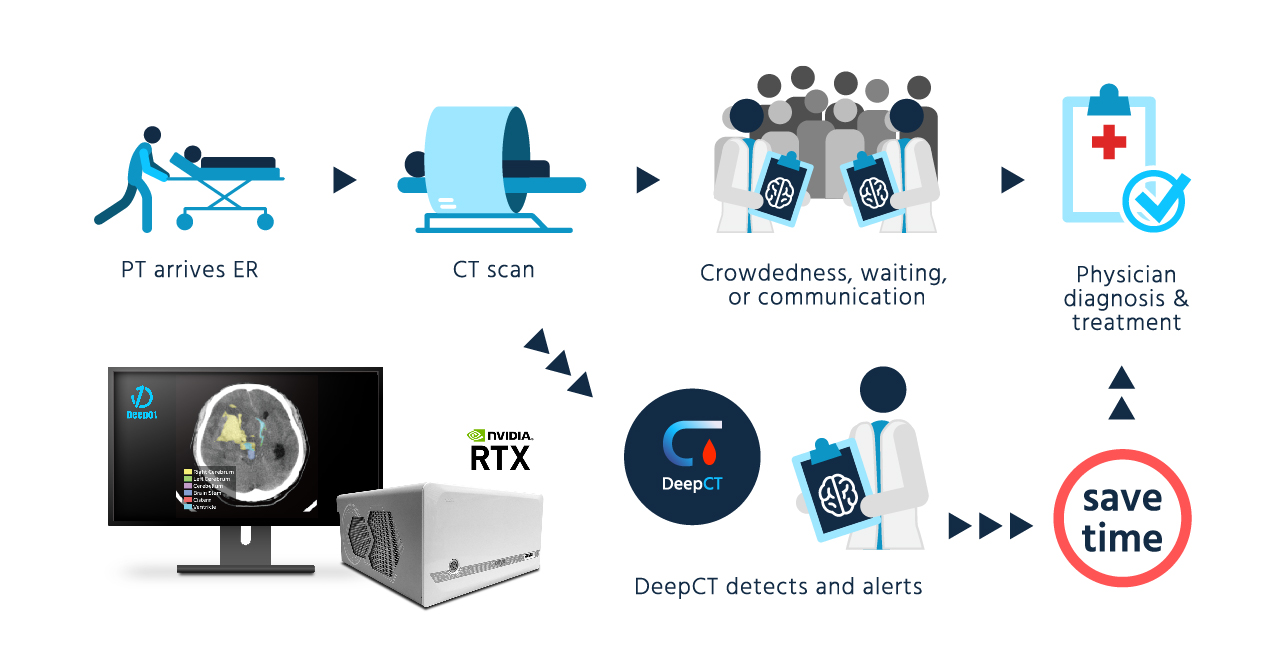 Intracranial hemorrhage is a common disease in emergency rooms, caused by traumatic brain injury or stroke, with high morbidity and mortality rates. Doctors must decide on the appropriate medical treatment as quickly as possible, whether referral, treatment or immediate surgery. Deep01's brain imaging AI solution is a world leader in detecting common abnormalities on brain CT images, such as intracranial hemorrhage and other common lesions. For small and medium-sized hospitals, assisting emergency physicians on duty at night to interpret brain CT scans can speed up follow-up medical decisions, such as faster referral to larger hospitals with neurosurgeons on duty.



The application of augmented reality in medical imaging is becoming more common, and additional 3D imaging is used to assist doctors to perform surgical procedures more accurately and efficiently. In a medical environment with an unbalanced ratio of doctors to patients, to help increase work efficiency, real-time 3D imaging is required to provide immediate feedback to doctors during surgery, but there are special performance requirements that must be considered for AI computing.
Powerful AI Computing Unit - ACCEL-VM500
Onyx ACCEL-VM500 supports NVIDIA RTX A6000 and Intel's latest generation of ultra-high-end computing chips to perform ultra-high processing performance for real-time computing. Onyx ACCEL-VM500 integrate various image capture interfaces that can assist doctors in performing precision medical operations through augmented reality algorithm software.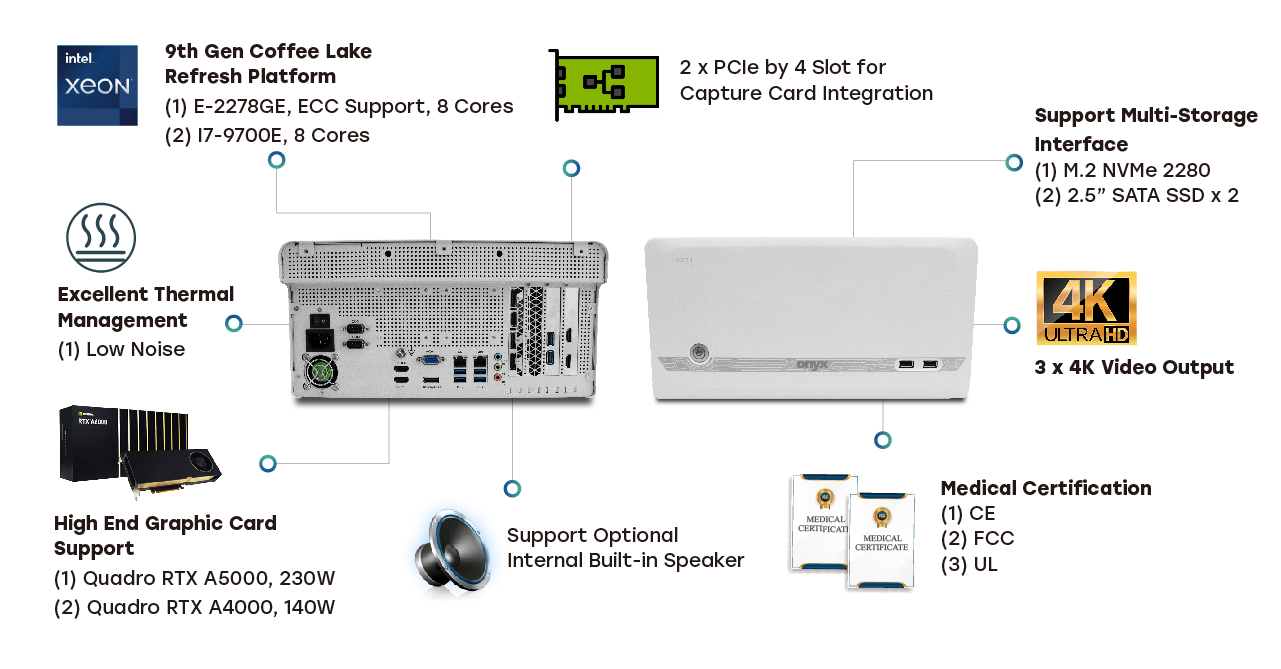 David Chou, founder and CEO of Deep01, said, "Onyx Healthcare has strong hardware capabilities and overseas sales channels, coupled with Deep01's profound AI software capabilities, have come together to integrate software and hardware to jointly promote Taiwan's high-quality medical AI solutions overseas. In doing so, we can serve more patients, make society better, and let the world see Taiwan Technology. I believe the cooperation between the two companies will have the effect of 1 + 1 > 2."

In the future, Onyx is expected to introduce Deep01's brain imaging AI recognition system into existing channels in Europe and the United States, providing customers with the best medical imaging AI solutions and creating a win-win situation.