News
Thank you for visiting Onyx booth at COMPUTEX 2023 !
2023/06/08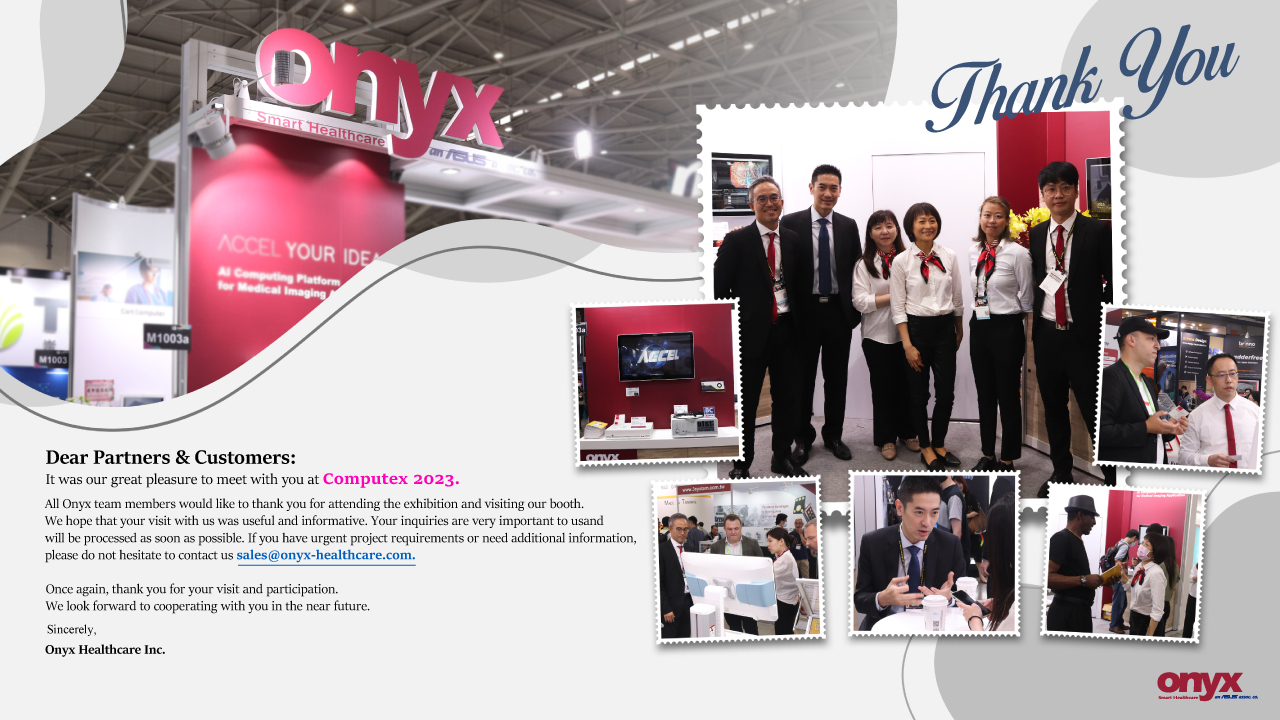 Thank You
Dear Partners & Customers:
It was our great pleasure to meet with you at COMPUTEX 2023.
ll Onyx team members would like to thank you for attending the exhibition and visiting our booth. We hope that your visit with us was useful and informative. Your inquiries are very important to us and will be processed as soon as possible. If you have urgent project requirements or need additional information, please do not hesitate to contact us sales@onyx-healthcare.com.
Once again, thank you for your visit and participation. We look forward to cooperating with you in the near future.
Sincerely,
Onyx Healthcare Inc.