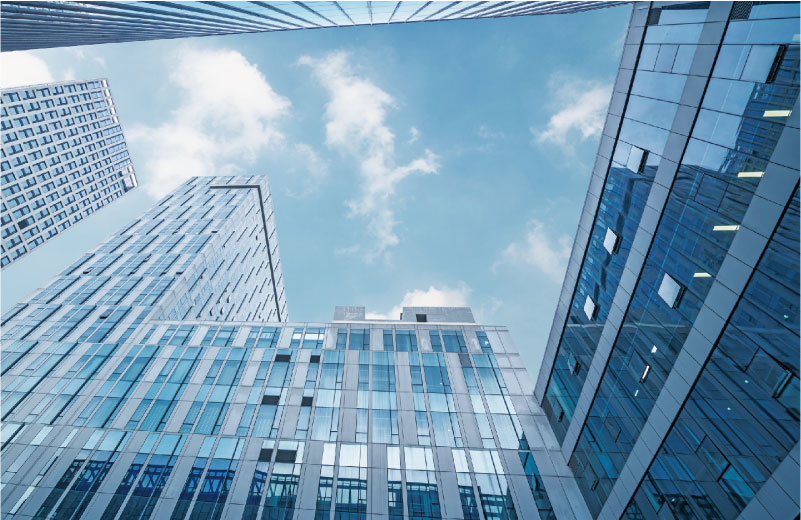 Firmenüberblick
Als professionelles medizinisches IT-Unternehmen bietet Onyx Healthcare Inc. vertrauenswürdige, innovative Produkte, kundenzentrierte Designangebote und medizinische Computerlösungen. Onyx arbeitet eng mit seinen Partnern zusammen, um den Krankenhaus- / Klinik-IT-Markt mit umfassenden medizinischen Produktlösungen zu versorgen, darunter Smart View medizinische Computer, lüfterlose Slim Panel-PCs, medizinische Bildschirme, Infotainment im Gesundheitswesen, mobile Tablet-PCs, medizinische PCs und mobile Rechner für Gerätewagen. Unsere Produkte ermöglichen es, in der Krankenhausumgebung ohne Film oder Paper zu interagieren. Alle Produktlösungen garantieren außerdem eine verlässliche Qualität (EN-60601-1 und UL-60601-1). 2017/2018 hat Onyx namhafte Auszeichnungen erhalten, z. B. den Taiwan Excellence Award 2017 / 2018 / Taiwanesischer Exzellenzpreis 2017 / 2018 für die ZEUS-Serie und das Infotainment Terminal am Krankenbett sowie den mobilen Tablet-Assistenten.
Für Anbieter im Gesundheitswesen
Onyx Healthcare Inc. ist ein Tochterunternehmen der ASUS-Gruppe (Umsatz: US$ 17B+) mit einem 100%igen Schwerpunkt auf Medizin und mehr als 15 Jahren Erfahrung in der Konzeption medizinischer Geräte sowie gemäß ISO13485/ISO9001/FDA
zugelassene Fertigungsverfahren.
*

One Stop Shop-Service: HW + SW schlüsselfertige Lösungen

*

Infektionsschutz: lüfterloses Design, Schutzart IP65

*

Unterstützt EHR-Software: Epic, Cerner, NextGen, etc.

*

Sicherheitszertifikate: EN/UL60601, CE/FCC Class B

*

Verbesserung der Workflows: mobile EHR, Telemedizin und Patienteneinbindung

*

Langlebige Produkte: 5 - 7 Jahre

*

Standardgarantie: 3 Jahre

*

Erweiterte Garantie: mehr als 5 Jahre

*

PACS Bildverarbeitung: DICOM-konform
Gebrauchsfertige integrierte Rechenplattform
Als Teil der ASUS-Gruppe bietet Onyx seinen Kunden eine umfassende und zukunftsweisende Motherboard-Technologie.
Machen Sie sich keine Gedanken darüber, Ihrer Konkurrenz hinterherzuhinken. Ihr Unternehmen wird in Zukunft Marktführer sein.
-

Serienmäßig produzierte miniITX Motherboard-Lösung

-

Neueste Computer-on Module (COM)-Lösungen

-

Einheitliche Compact-Computer-Lösungen (X86 und RISC ARM)

-

Kostenloser BIOS- und Treiber-Service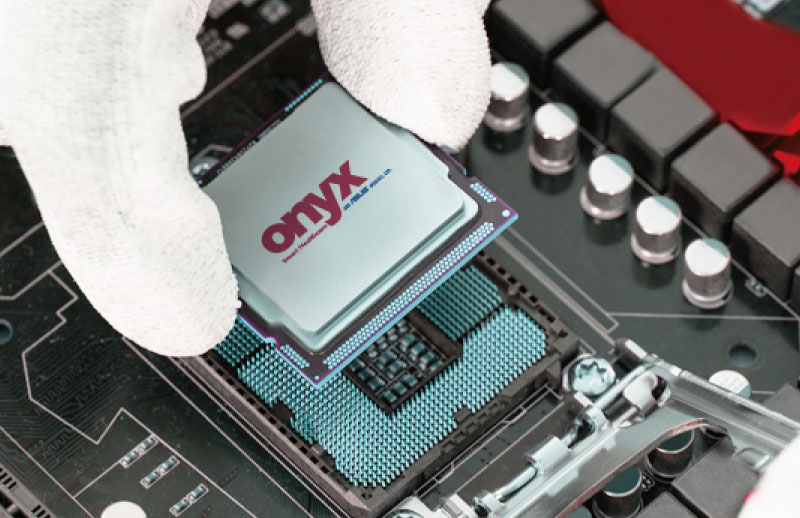 Einnehmendes Design
Exzellentes Design ist ein überlegenes Mittel um Geschäfte zu machen. Ausgehend von dieser Maxime haben wir unsere Anstrengungen im Designbereich seit unserer Gründung weiter verstärkt. Wir haben für unser Profi-Team herausragende R & D Designer ausgebildet. Sie sind nicht nur Experten im Bereich Produktentwicklung, sondern kennen sich auch bestens mit den neuesten Technologien aus. So können sie unsere Kunden dabei unterstützen, neue Produkte zu nutzen, die wahrhaft einzigartig sind, und den internationalen Markt zu erobern.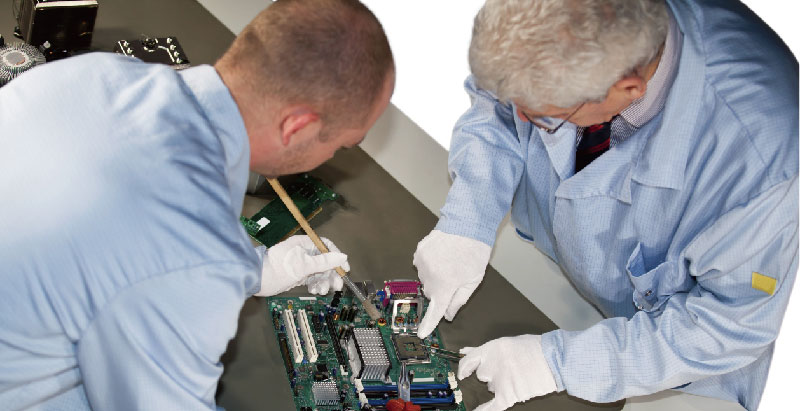 Qualitätssicherung
ONYX Healthcare Inc. bietet eine Zwei-Jahres-Herstellergarantie auf das gesamte Onyx Produktsortiment. In unseren weltweiten Servicestellen bieten wir unseren Kunden Unterstützung im Bereich Design und technischer Support. Das Unternehmen hat die folgenden Zertifikate erworben und ein unternehmensweites Qualitätssicherungssystem eingeführt, das einen detaillierten praktischen Leitfaden auf Basis eines geschlossenen Kreislauf-Feedbacksystems nutzt. Durch alle Entwicklungsstufen hindurch vom Design über die Herstellung bis hin zum Service hat sich Onyx Healthcare Inc. dazu verpflichtet, im Bereich Qualität und Service nur Spitzenleistungen zu erbringen. Dafür greifen wir auf unser umfangreiches Wissen zurück, um den spezifischen Anforderungen unserer medizinischen IT- und Plattformkunden gerecht zu werden.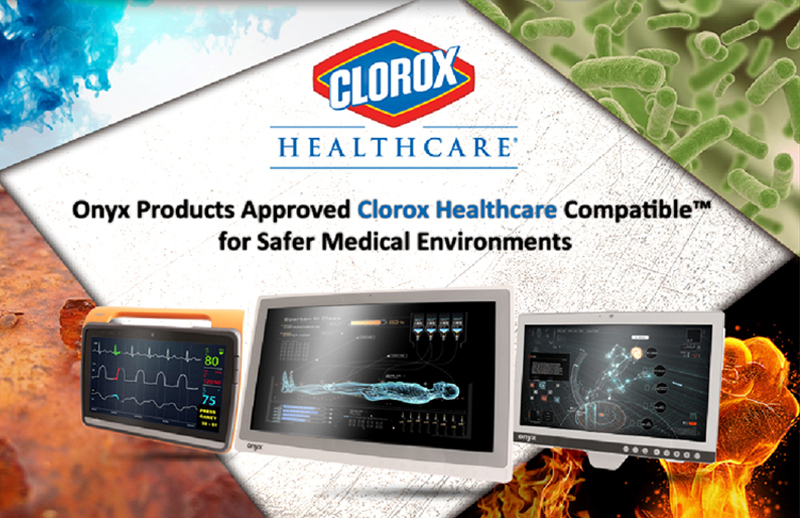 Für die Verwendung mit Clorox Healthcare®-Produkten zugelassen
Als Mitglied des Clorox Healthcare®-Programms sind die Produkte von Onyx für die Verwendung mit Clorox Healthcare®-Produkten zugelassen, was einen wichtigen Fortschritt bei der Absicherung von Patientenumgebungen bedeutet. Die Teilnahme beim Clorox Healthcare Compatible™-Programm beruht auf unserem Engagement, alles Mögliche dafür zu tun, damit die Patienten das Krankenhaus nicht kränker verlassen, als sie es betreten haben. Wir traten dem Programm bei, denn wir sind uns der großen Wichtigkeit von Desinfektion in der Gesundheitspflege bewusst und stellen fest, dass über zweitausend Kliniken in den USA bei der Infektionsprävention auf Clorox-Produkte setzen. Die speziell für die Verwendung im Krankenhaus und anderen Gesundheitseinrichtungen entwickelten Onyx Healthcare-Geräte, wie zum Beispiel die klinischen Arbeitsstationen der ZEUS-Serie oder die Medizinwagen-PCs der Venus-Serie, eignen sich hervorragend für die Reinigung mit Clorox-Produkten, um Patienten optimal vor Infektionskrankheiten zu schützen. Es ist wichtig, bei der Umgebungsdesinfektion kein Risiko einzugehen, und Onyx trägt mit Clorox dazu bei, Krankenhäuser für Patienten sicherer zu machen und für keimfreie Umgebungen im Gesundheitswesen zu sorgen.
Auszeichnungen
2021

Taiwan Excellence Award 2021

ACCEL-M3201 8MP 32" 4K-UHD Surgical Monitor

2021

Taiwan Excellence Award 2021

Julia- J07 - 7" PDA (mPDA)

2021

Taiwan Excellence Award 2021

Venus-123 - 11.6'' Intel i7/i5/i3 Medical Panel PC with Dual Battery

2020

Taiwan Excellence Award 2020

ACCEL-A3201 32" 4K UHD Smart View 6th Generation Xeon / Core i7 Multi-Touch Surgical Station
Certification
ISO 13485:2016

Onyx meets specifies requirements of ISO 13485:2016 for a quality management system where an organization needs to demonstrate its ability to provide medical devices and related services from 2011/08/02.

CE:EN 60601-1-2:2015(V4.0)/EN60601-1:2006/A1:2013(V3.1)

All of onyx"s products comply with 93/42/EEC.

UL:ANSI/AAMI ES60601-1:2012(V3.1)

All of onyx's products have got the UL certificate.