News
UPower 43-Your Agile Medical Power
2021/02/25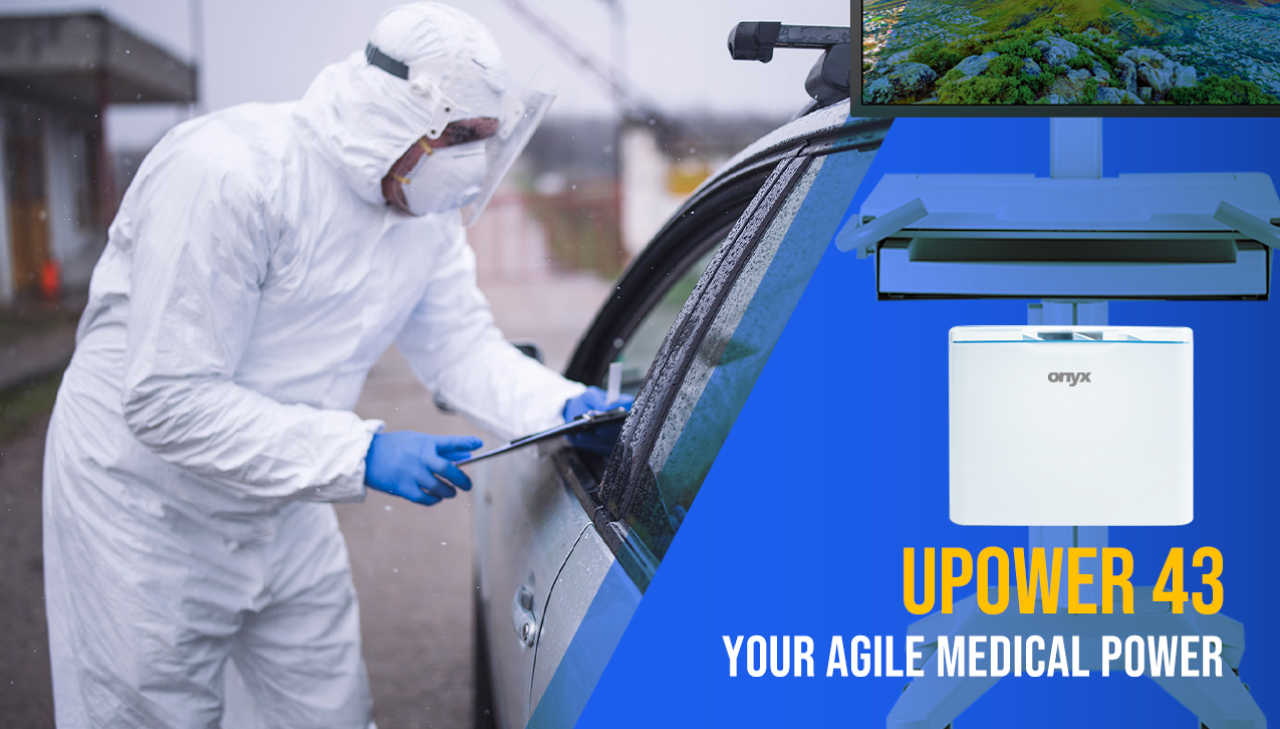 After ten years' of experience developing our proprietary battery system and delivering two hundred thousand batteries to five hundred hospitals worldwide, Onyx has once again achieved a new level in superior battery technology with the development of our new medical power bank, Upower Pro-43. The Upower Pro-43 is not just another power bank; we have integrated all our technological advances to date to excite you with the best possible user experience from a battery backup system.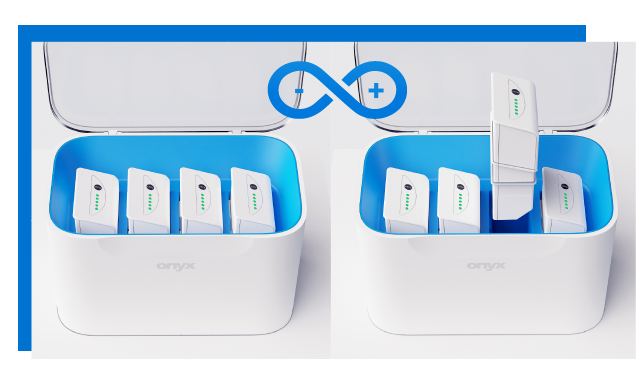 Infinite Power
Swappable battery design is a key element for battery management in organizational settings. Devices requiring frequent battery changes run the risk of running out of power over the course of a normal workday. Upower Pro-43 applies a swappable battery design to a power bank, allowing users to conveniently swap-out a used battery for a fully charged one whenever needed.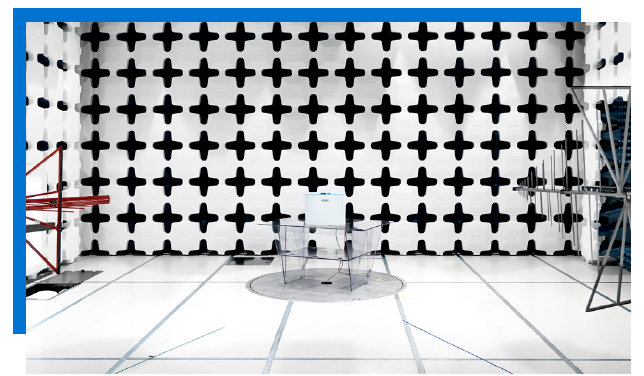 Improved Safety
Batteries used in medical environments must conform to the strictest of safety standards to protect people from potentially dangerous battery failures. At Onyx, safety is our number one priority, and development of the Upower Pro-43 focused on making it one of our safest products. The Upower Pro-43 is certified under UL Standard 60601-1 for medical electrical equipment, making it safe for use in any medical environment.
Extended Battery Life
The Upower Pro-43 includes extended battery life technology, a unique software solution that collects battery usage data such as environmental temperature, charge current, and voltage, and uses it to calculate the ideal device setting to optimize power consumption and extend battery life up to 120%.