News
Onyx Healthcare wins at the 19th National Innovation Awards
2023/01/12

Onyx Telemedicine & EMS AI Tablet (MD116i) was awarded the "Enterprise Innovation Award" for its innovative technology at the 19th National Innovation Awards. In today's era of shrinking medical resources, telemedicine can bring more flexibility and better efficiency to hospitals with limited medical resources. With Onyx Healthcare's innovations in mobile medical computer equipment, the need to move patients can be reduced, freeing up time and space for medical emergencies and greatly increasing the chance of successful outcomes for patients. Taking the recent COVID-19 epidemic as an example, many hospitals have retired testing equipment and adopted methods similar to telemedicine to avoid cross-infection of equipment.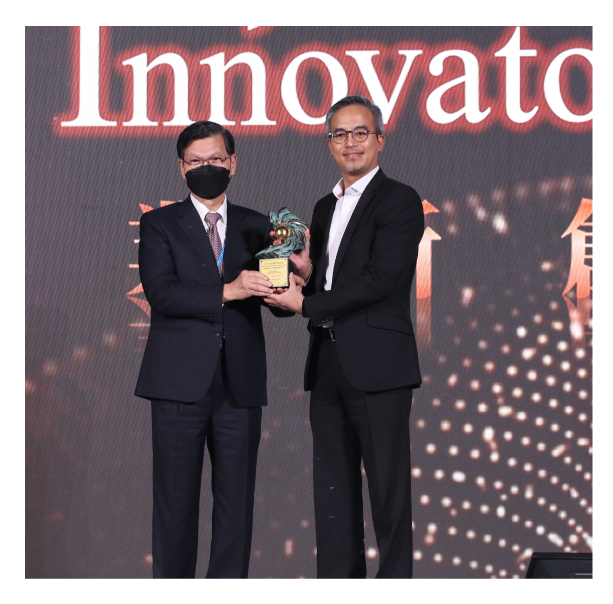 Onyx Healthcare has focused on the design, manufacture, production and sales of medical AIO (all-in-one) computers and medical tablet computers, with 20 years of experience. Our 11.6" and 10.1" mobile medical smart tablet computers, whether our own brand or custom designed ODM/OEM parts for major European and American manufacturers, have sold more than 200,000 units, so there is a lot of support for this product technology which has a high degree of maturity. In the future, Onyx plans to design and manufacture medical smart tablet computers with lower power consumption and higher computing power and strengthen the development and expansion of hardware support kits (SDK/API) with the design of application software, such as remote software update and monitoring, to provide more convenience, scalability and choice to customers and medical staff.
Peter Chen Director of Product & Marketing

Mobile emergency care can be considered another form of telemedicine. When ambulance personnel arrive at the scene of an accident, physiological data of injured patients can be sent in advance to the hospital through the application software and wireless communication module of the Onyx artificial intelligence tablet. Once sent, doctors at the hospital can interpret the data before the injured patient arrives and immediately issue instructions to the front line medical staff to take the appropriate medical action, saving time with diagnosis and application of effective treatment sooner. According to European statistics, this can greatly improve the time for the first injection (time to first needle) of injured patients after hospitalization by about 30% and increase the probability of successful treatment.